DEMA 2014 … A sure thing for Dive 1st Aid!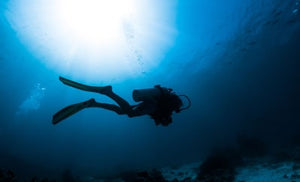 DEMA 2014 … A sure thing for Dive 1st Aid!
DEMA 2014 has come and gone and other than sore backs we have no complaints. We made a lot of new friends and contacts and got to see a lot of familiar faces as well.
The secret is out!!
We unveiled EarShield this year and the response was amazing! We are even more excited after seeing how well it was received by the industry and look forward to saving people from water trapped in their ears from here on out! If you were one of the lucky ones that got your hands on a sample we can't wait to hear your success stories!
Of course we are very thankful for the continued support from the industry and would like to thank all of the people and companies that took time to get to know us. We continued to grow our business and are ready for even more.
As the "New Standard in Safety," we are continually working to be the company every diver looks to for their first aid needs.
New big announcements coming soon!
Dive 1st Aid Team