6 of the Best Dive Sites in Hawaii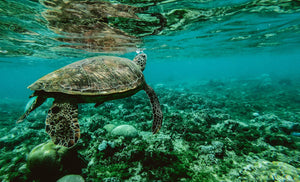 Hawaii is a popular destination for many kinds of travelers. This tourist spot is made up of eight islands and several more islets that are set on the Pacific Ocean. Aside from the warm weather, exotic food and idyllic scenarios, Hawaii is also well-known for its diving sites.
If you're planning a trip to Hawaii soon, make sure to be prepared with a Dive First-Aid Medical Kit and include these beautiful dive spots in your must-visit places:
1. Carthaginian II (Maui)
Located in Hawaii's most popular island of Maui, Carthaginian II is considered to be one of the most distinguished landmarks of the place. The sunken ship in the Lahaina has been 97-feet deep underwater since 2005. With a gentle current and 100 feet of visibility, this spot is preferred by both expert divers and tourists.
2. First Cathedral (Lanai)
Lanai is known as Hawaii's the smallest inhabited island, boasting world-class resorts and stunning beaches. Situated in this gem of an island, the First Cathedral diving site is loaded with marine life including reef sharks, turtles and even dolphins. Aptly named, this stunning tourist spot features cathedral-like structures like large arches, a cavern and 20-foot ceilings.
3. Three Fingers (Kauai)
The beautiful little island of Kauai is also known as "The Garden Island" because of its lush greenery. Aside from its garden attractions, Kauai also has a spectacular underwater landscape. Tucked away inside the island is Three Fingers – a tranquil diving site with a plethora of marine life. Photographers and divers of all skill sets can enjoy clear waters that offer visibility of up to 60 feet.
4. Kahuna Canyon (Oahu)
Kahuna Canyon in Oahu is most famous for its bowl-shaped crater that' almost reminiscent of the Grand Canyon in Arizona. The stunning spot is home to thriving marine life and open blue water. You can expect to see passing sharks as well as exotic fish and coral seascape. Tourists can enjoy the diversity of Oahu, which offers both night life and chill beach days.
5. Fish Rain (Molokai)
Some of the most serene and untouched parts of Hawaii can be found in the island of Molokai. In this part of Hawaii, there is less people and more nature. Its reef runs about 30 miles long and is full of diving sites. One of its note-worthy dive spots is called Fish Rain, named so because of its amazing coral that looks like it's raining down on fish. Aside from exotic varieties of fish, this spot is also home to tiger sharks, hammerheads and monk seals.
6. Manta Night Dive (Hawaii)
The big island of Hawaii is where most tourists go. With a smorgasbord of activities, beautiful scenery and charming locals, this is known as one of the most popular vacation spots in Hawaii. For those who are looking for a unique diving adventure, the Manta Night Dive is just the right thing. This experience allows guests to see the extraordinary underwater night life of the island. Divers go in when it is dark, welcomed by nocturnal critters and other mysterious sea creatures.